Behind the scenes at our Annual Team Meeting and Big Day Out!
On October 7-8, 2021, the Forge3 team members from around the country gathered in Pennsylvania for two days of information, strategizing, and camaraderie! Everyone got a lot of work done but had tons of fun too. Here are the highlights!
Starting our day the Forge3 way.
We gathered bright and early to get to work. But not before we admired our new Forge3 swag and the cupcakes Carolyn made for us!
Not your ordinary team meeting.
Answer in the form of a question.
We kicked off the meeting with a game of Jeopardy! It was battle to find to find out who knew the most about Forge3 history, team member trivia, ActiveAgency facts, and more.
Getting down to business.
Information and learning were on the agenda.
We got down to business to talk about all the amazing things happening at Forge3, including all we've accomplished and what's coming up next. We're super excited for the future and can't wait to show you what we've been working on!
A delicious hibachi lunch.
Fueling up for more.
We took some time out for a brain break to enjoy a fantastic lunch at KOME Japanese Cuisine in Center Valley.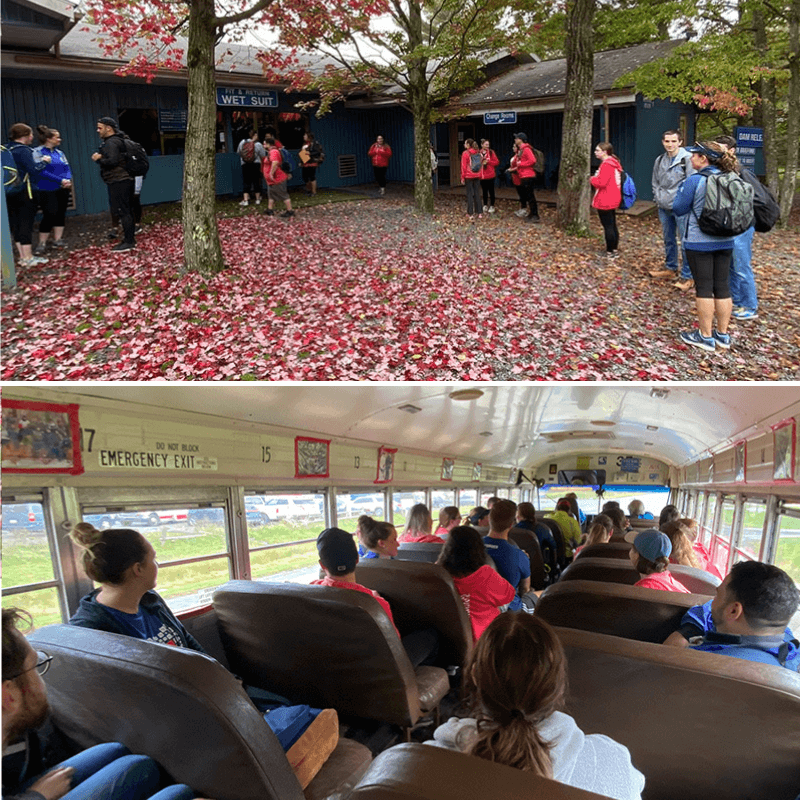 Our Big Day Out with Pocono Whitewater.
We gathered first thing to begin our Big Day Out. Once everyone arrived, we hopped on the bus to begin our first leg.
Go big or go home.
We started off with a 21-mile bike ride on the Lehigh Gorge Rail Trail!
An adventure on two wheels.
And away we go!
We had lots of time to chat with each other as we pedaled our morning away.
A scenic journey along the Lehigh River.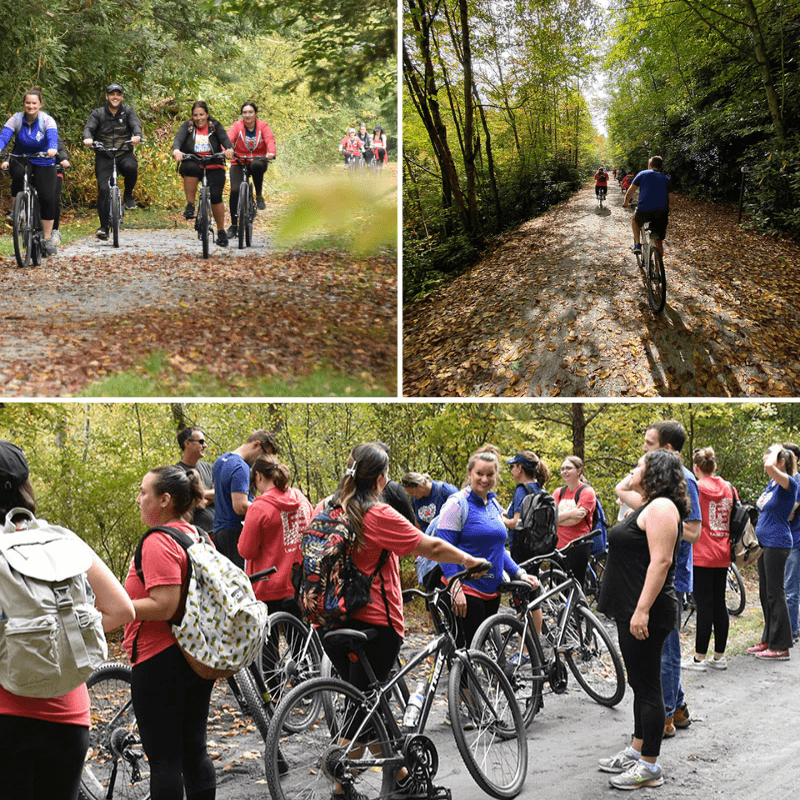 A perfect fall morning.
The weather was gorgeous and so was the foliage!
21 miles is far.
We took some breaks along the way to catch our breath and enjoy the day.
We're rolling!
We couldn't stop for long because more fun awaited us!
OK, maybe a few more breaks.
It's not everyday you're in the woods with your teammates.
We definitely didn't miss our chances to take some pictures!
Nature at its finest.
This picture doesn't do the waterfall justice. We had to stop and take a group shot here.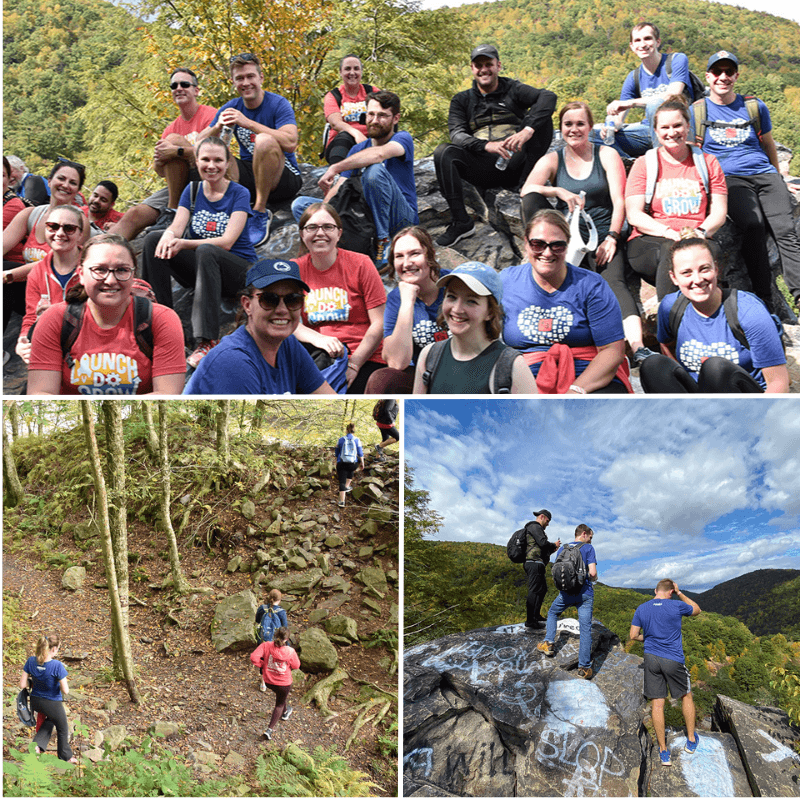 Or was it more of a climb?
After a quick lunch on the bank of the river, we embarked on a 2-mile hike. It was pretty steep, but it was worth it once we got to the top.
More than just a mountain.
An unexpected discovery.
The view from the peak was amazing. After taking a breather, we hiked back down. Next, we walked through an abandoned train tunnel.
The final leg: Whitewater rafting.
A new experience for many.
We divided up into four rafts to begin our 11-mile journey down the Lehigh River. This was the first time many of us had ever rafted, so it was quite an adventure!
A guided tour down the river.
It was not a leisurely float.
The rapids were enough for us to all be soaking wet, but each raft had a bucket and we didn't miss the chance to toss freezing water at each other!
Work hard and play hard.
We capped off the day with dinner and a bonfire. When they named the experience the Big Day Out, they were not kidding around. We were exhausted by the end, but we had an amazing time taking team building to the extreme!
It was back to work Monday morning, with fantastic memories and a drive to make the year ahead as fantastic as the last. Until next time!